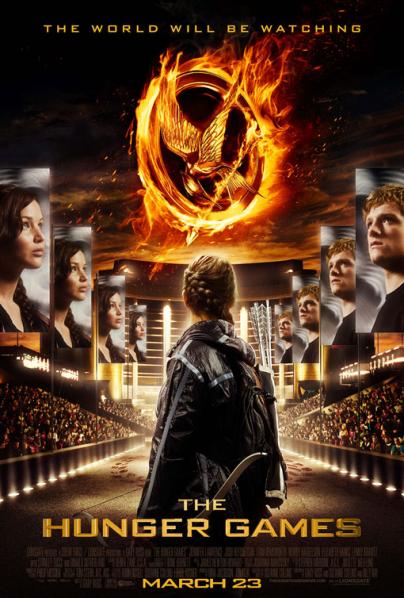 It seems to be the most anticipated film of the year so far and now it's only one day until its release. Like a lot of people, I've been excited about seeing
"The Hunger Games"
after having read all three books last month. Our town's theater is having a special midnight showing tonight, but I never go to these things, what with work early in the morning. Even if I could, it probably would sell out quickly and be a huge crowd, something I was always try to avoid. For that reason, my family and I will not likely be going on Saturday or Sunday, since it's likely to be crowded then, with teenagers flocking to see the film. Even though the books were aimed at teens, they have been popular with people of all ages. Once I'd heard about the film, I wanted to read the books, which I had seen on the shelves at the local Target.
I got them for Christmas
and read them all last month.
All week long, there have been interviews with the stars of the film on TV and in newspapers. Yesterday at the cinema in my town, a woman came to pre-order five tickets for one of the weekend showings. Again, I don't know when my family and I will be going, but likely next week on a weekday. It's showing on two screens (says the theater's website), which the cinema tends to do with moves like this. I'm now waiting to see how much money this much-anticipated movie makes in its first weekend.
Can't wait!