I am participating in the #ReadingMyLibraryChallenge this month. This Wednesday is the last day to sign up if you wish to do so. See
here
for details.
This week's update topic is books you would like to suggest to your library.
This is a hard one, as I always see or hear about books I'd like to read. I often pray that the library will get the book, so I won't have to buy it new or wait till it turns up cheap in a second-hand store (who knows how long it will be till that happens). But if I want it bad enough, I will buy it new. I had a Barnes and Noble gift card and had to use it (and I wanted to use a B&N coupon I'd received in my e-mail) two months ago, so I had to find some books I wanted and did not want to wait to see if they turned up at my library. I now just saw that one of them now is at our library.
But even if the library doesn't have the book, an inter-library loan request is always possible. But I don't want to have to make so many of those. And if the county library in Hollister doesn't have the book, I could try to go to the one in San Juan Bautista to see if they might have it. There have been a few occasions when I'd borrowed a book from the SJB library that I did not know was also at the San Benito library. In one case, the SJB library got a book I wanted before the county library got it. See
last week's update
for more info on my local libraries.
So if I wanted to suggest some books to the county library, I might ask for the rest of the Lunar Chronicles books. Last year, I borrowed the first two books,
Cinder
and
Scarlet
, and am eager to read the next one,
Cress
and the novella,
Fairest
, and
Winter,
when that one is released.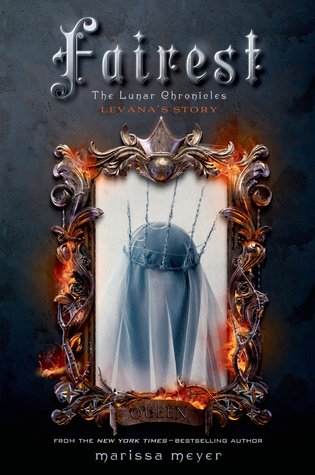 I would also like to read more of the Savannah Reid books. They only have one, and I just got the first one as an inter-library loan.
This is all I can think of now.