Yeah, I've done that, what with worrying over getting sued if my memoir should be published and I used real names. I eventually decided to use fake ones and even made one person into three different people. I also thought that if it gets published and someone wanted to make a movie, it would be weird to have nameless people in the book. How would they be identified in the movie? Again, thinking too far ahead! But on a side note, I did wonder if any book with unnamed characters
have
become movies and how the characters were referenced in the film (seems like something interesting to find out).
At the beginning of this month, I saved my story in pdf so I could e-mail it to others. I chose to do this after someone from my book club suggested this to save paper. It will also save on postage costs. I've e-mailed it to several people already, one of whose e-mail service unfortunately marked it as "spam." No feedback yet, but I understand that people have other things to do and I encouraged them to take their time. But now I'm getting anxious to hear what they think :-) I'm still editing for errors and rewriting some parts. And how much longer should I wait to find an editor and a publisher? ;-)
Again, I've been thinking too far ahead for something I've already planned for next year. But the idea came to me not too long ago and I had to take it down so I would not forget. I didn't want to share it just yet, but now I'm too eager to do so :-) In
this post
, I stated the following:
And on a side note, my fascination with memoirs has given me an idea. More on this another time...
Since I have been reading other people's memoirs and am working on one of my own, I got an idea for a reading challenge for next year. It's only June, but the idea has already come to me. I mentioned this
in this blogpost
. The one I've been doing this year was my first one ever and I came up with it last year around May or June. Yeah, thinking too far ahead. But once you get an idea, it's good to take it down so you don't lose it. The posts for reading challenges for the following year usually go up around November or December, sometimes in October (
when I got mine up last year
). Since it was my first one, I had to do some searching for ideas for readers wising to participate. I'm not sure about doing this one again, as some of the bloggers who signed up have deleted their blogs unexpectedly. One already finished.
OK, here's what I want to do next year: a memoir reading challenge in a bingo-style format. I looked around for sites to create bingo cards and found some good ideas on
this one
. I like the following themes so far (check
here
for more):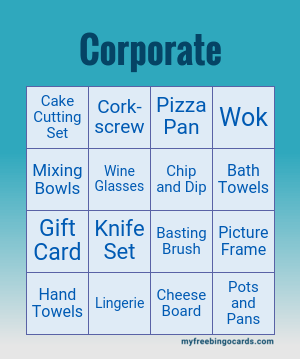 These all look good, but I think I like the notebook one the most.
I plan to make a 5X5 card with the free space in the middle and use 24 different memoir categories. I have them picked out already and I say tell what they are when my post becomes official. I'm working on getting it up by the end of October or in November or December.
I wanted to keep this under wraps, which I had done with my challenge this year when the idea came to me a year ago. But this time, I just got too excited to tell my idea. I'm sure no one else will have the same idea. No one else came up with a challenge idea similar to the one I did. There are always several romance, fantasy and mystery themed challenges each year, but each one is different in focus.
More on this later as the year progresses.
Meanwhile, I will be joining a writing group in my town that meets once a month at a local coffee shop, the same one where my book club meets each month. The writing group has already met once, but I did not know about the writing group until I saw their flyer at the coffee shop at the beginning of June. They meet this coming Tuesday afternoon. This should be fun. Can't wait to see what the others are writing.