This past weekend I looked over my manuscript for errors, omissions, and stuff I wanted to add or delete and fixed these. I also ran spell check, something I had not used for so long since it has been so long since I'd typed such a long document. For some reason, after doing the spell check, my document changed fonts. I'd typed it in
Garamond
, but it went to
Helvetica
which is the default font on my word processing. Again, it's been so long since I've used this application, so I had forgotten some of this. I had to select all and reset the story in Garamond.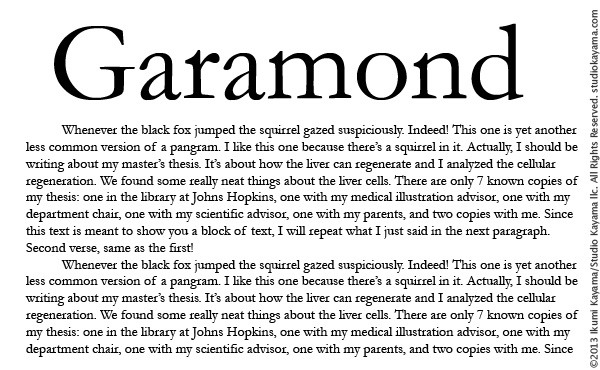 I chose Garamond because I had looked in a book I had at home to see what font it was typed in and this was the one indicated. Here's how the title of the book
Prozac Nation
looks in Garmaond in italics, I rather like how the letter
z
looks in Garamond :-)
Incidentally, the default font on Blogger is
Times
.
What font would
you
use for a manuscript?