As you may have seen from my blog, I'm an avid reader, though I don't consider myself a book blogger. I just completed my last two challenges I signed up for this year, and my last book of this year,
All the Light We Cannot See
, by Anthony Doerr.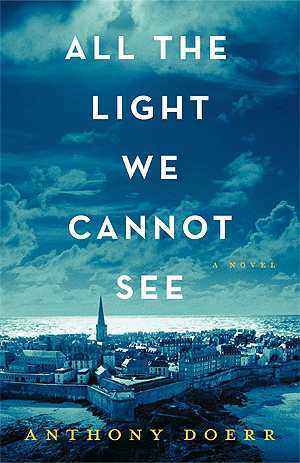 Even though the last day of the year is tomorrow, I plan to take a break from reading, since on New Year's Eve things can get hectic. I know I need to get some stuff at the store tomorrow. And I'll be off to the celebration at a local bar. And I've been signing up for challenges like crazy for next year. Still waiting to see if some of the ones I did last year will be offered again:
Feminism
,
(this one is up now at this new blog),
Plays
(still no word on this one)
,
Poetry
,
Witches and Witchcraft
(the sign ups for both of these are now up)
, and to see if there will be a
Lucky 16
.
(the blog hosting this one said they will not be doing it this year)
. I decided not to do a TBR challenge next year even though I have a stack of books that need to be read. I'm also foregoing any "finishing series" challenges and library challenges. I check out so many books that a library challenge has gotten redundant for me and trying to do a TBR challenge tends to make me neglect my book stacks even more! I just made my goal for this year. I needed to cut down, so I chose only to do themed and format challenges (audiobooks, graphic novels/manga) as well as a few checklist ones. I had stopped doing those based on page numbers, book sizes and "authors new to you" this past year. And as you can see, I took the plunge into
hosting a challenge for the first time.
I got this idea around May this year and did some Googling for examples for several months before I made my post official.
Of the challenges I did this soon-to-past-year, some unfortunately fell victim to blog deletion by midyear. Some got picked up by other blogs, but some disappeared completely. (
see here
).
My Goodreads profile says I read 232 books, totaling to 62,123 pages. My shortest book was
Mama Cat Has Three Kittens
(20 pages) and my longest one was
Outlander
(850 pages).
I already have my first reads planned for next year. Looking forward to it all.