Another new one to me.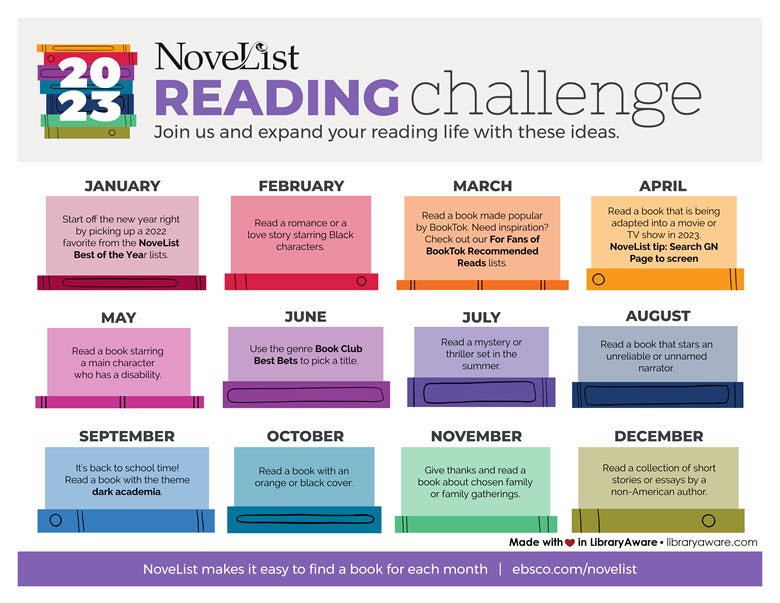 January: Start the new year off right by picking up a 2022 favorite from the NoveList Best of the Year lists: Almost American Girl--Robin Ha
February: Read a romance or a love story starring Black characters: Seven Days in June--Tia Williams
March: Read a book made popular by BookTok. Need inspiration? Check out our For Fans of BookTok Recommended Reads Lists: Verity--Colleen Hoover
April: Read a book that is being adapted into a movie or TV show in 2023. (NoveList tip: Search GN Page to screen.) 
May: Read a book starring a main character who has a disability. 
June: Use the genre Book Club Best Bets to pick a title. 
July: Read a mystery or thriller set in the summer. 
August: Read a book that stars an unreliable or unnamed narrator. 
September: It's time to go back to school! Read a book with the theme dark academia. 
October: Read a book with an orange or black cover. 
November: Give thanks and read a book about chosen family or family gatherings. 
December: Read a collection of short stories or essays by a non-American author.